DONNER DU SENS RH will accompany you
with the growth of your teams
and the development of your managers
Are you an innovative, fast-growing company? So, you know that building an efficient team isn't a walk in the park! Recruitment, onboarding, loyalty, remuneration, management: finding the best is difficult, keeping them and developing them is a real challenge for your founders who will have to "grow-up" as quickly as the organization. To help you, DONNER DU SENS RH has implemented tools and procedures adapted to your generation and to your very mobile environment.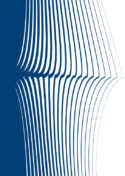 Recruitment of Partners and Leaders

Flash assessment

Team behavior mapping

Individual coaching and Steering Committee coaching

HR advice and management hotline